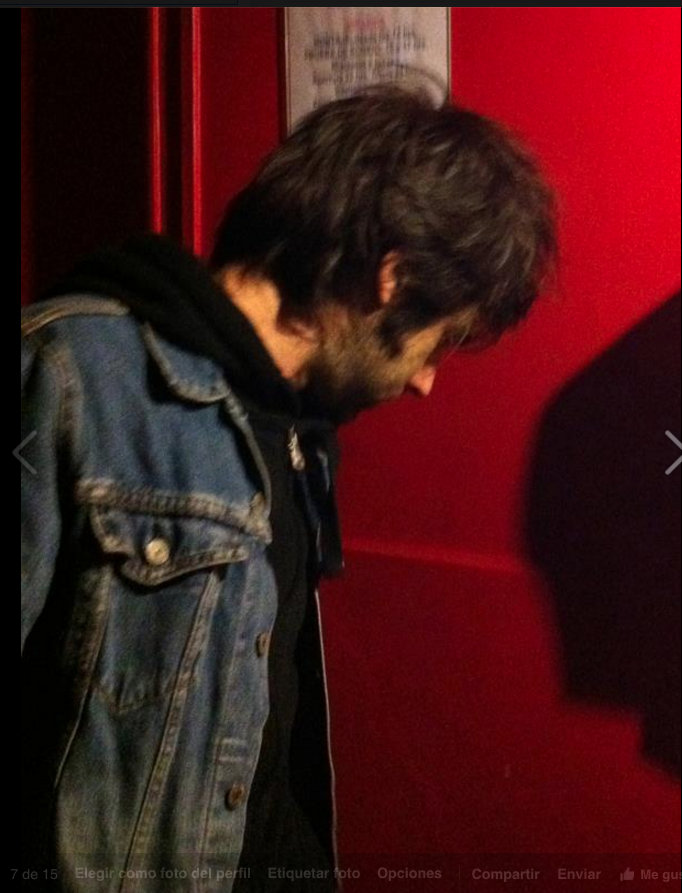 a bit of chill sounds from

«Borne y los Santos»

. this cool formation from Santiago comes to us with these great 9 tracks that surely will contribute to make our Spring special. dig it
0. name of the band


Borne y los Santos
1. where are you from?


From Santiago, Chile.


2. what kind of instruments/equipment you use? do you use some particular record technique? which is your method of composition?


We are a rock quintet, with drums (Claudius Rieth), bass guitar (Pape Astauburuaga), two guitars (Robert Rowe and me), and hammond keyboard (Feliciano Quintana). We like old instruments. Normally I compose my songs alone at home, and I make a home demo with the entire structure of the song, lyrics and a rough idea of the way it should be played by the band. But then it comes to the rehearsal studio, where the true magic and the energy comes.... that energy is something you cannot plan in anyway.



3. what do you think about the music context nowadays and how you place yourself in? do you feel a part of any scene?


I feel myself part of a "Do it yourself" kind of scene. For me the importance is on the song, the lyrics and the live energy. Nothing else.


4. do you think that nowadays has still sense talking about "underground"?


Underground has sense for me while you make music not thinking on how many people is going to listen to it. That is "underground" for me.


5. do you play live? how public react to your music?


For me the stage is the natural place of the band. Live is the real thing. Recordings are necessary to reach and to spread your music, but stage is the real thing


6. Genesis P-Orridge said "Our records were documents of attitudes and experiences and observations by us and other determinedly individual outsiders. Fashion was an enemy, style irrelevant.". What do your records represent to you?


Records are like pictures. You can love someone and look at he or she on a picture. But live music is about emotions going on... that's why we try to put that energy on recordings, playing live at the studio while someone press the rec button!