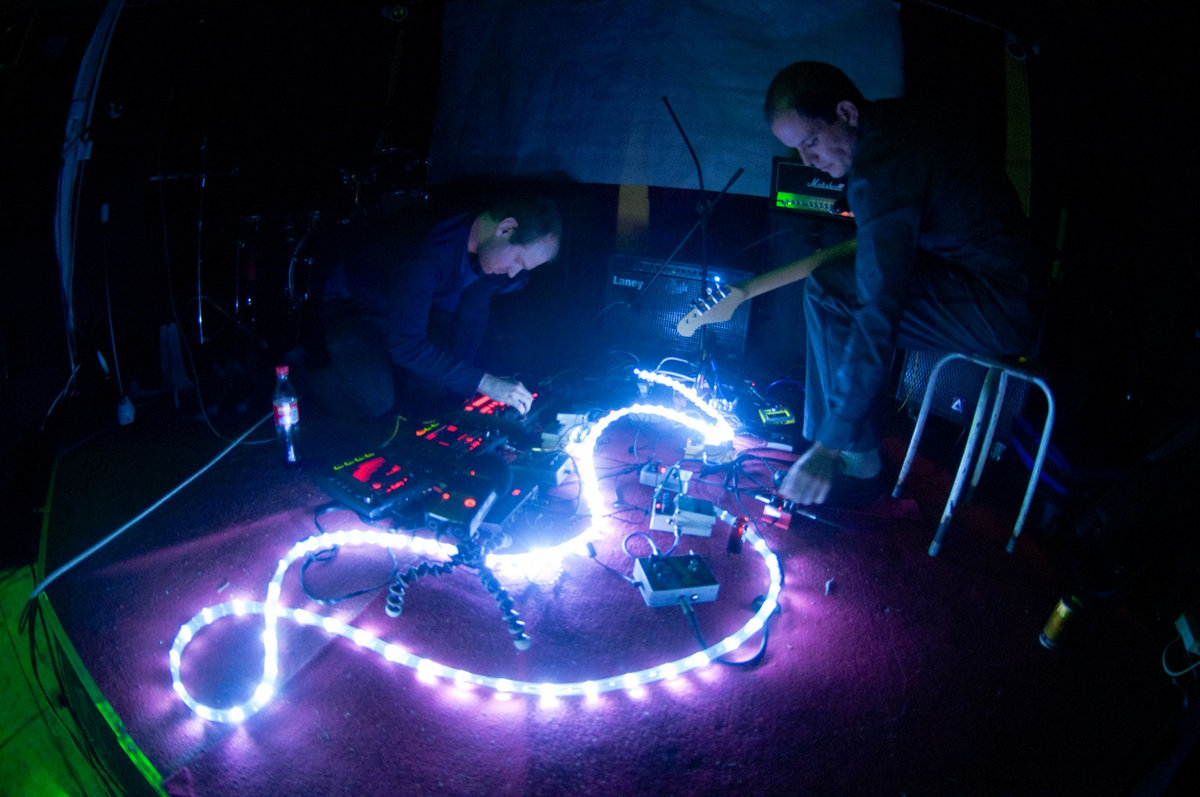 noisy weekend. this time we go to check what's happening in China.

<<Cloud Choir>>

is a two men project, that will bring you into psychedelic, experimental sounds. and it's as good as noise can be. love
interview:
0. name of the band


The name of the project that you are interested in is called Cloud Choir which consists of myself Michael Cupoli(Noise Arcade) and Richard Doran(DMH).
1. where are you from?


The project has been based in Beijing, China for years. I am from the USA and have been living in China for about 12 years now. Richard lived in China for 16 years but has since returned to his home country of Ireland. Since Richard left, we only record and do shows when he returns to Beijing, which is roughly once every six months.



2. what kind of instruments/equipment you use? do you use some particular record technique? which is your method of composition?


All of the music is improvised and is basically the two of us having fun making noise. The instrumentation is me using synths and drum machines that are run through a ton of pedals and Richard uses some drone machines, small synths, and vocals through another ton of pedals. The last ten recordings or so were all recorded in my apartment on to my computer. Then I mix and master everything. Though the live recordings were done on a handle recorder which I then threw onto the computer to do post production.


3. what do you think about the music context nowadays and how you place yourself in? do you feel a part of any scene?


There is definitely a scene that I think Cloud Choir and Noise Arcade belong to here. The experimental electronic scene in China is very interesting to me and there are people doing similar things which makes it easy to organize shows and collaborate with people.


4. do you think that nowadays has still sense talking about "underground"?


Sure. The "underground" will always be around because not everything can be widely accepted by the majority of people. The difference between the "underground" now and of the past is the method of which information is spread. The internet is now commonplace but just because something is online, doesn't mean you will know about it.


5. do you play live? how public react to your music?


We haven't played too much as Cloud Choir recently since Richard doesn't live in China anymore. I still perform quite regularly as Noise Arcade often in Beijing. We did a Cloud Choir show last July and it was getting drunk and yelling at each other while playing noise. The public reacted well to us having fun and they enjoyed the music. It's a lot different for me to play with other people now as I'm used to doing my solo project.


6. Genesis P-Orridge said "Our records were documents of attitudes and experiences and observations by us and other determinedly individual outsiders. Fashion was an enemy, style irrelevant.". What do your records represent to you?


The records that we have released together and I have released with other projects all represent a moment in time that was special enough for me to want to release and cannot be recreated again. When making improvised music, I have found that being in the moment is the most important. Where I am at now is of course going to be different from where I was a year ago. Life is constantly changing and these records can show me where I was at that time.